Commercial Sales Invoice Template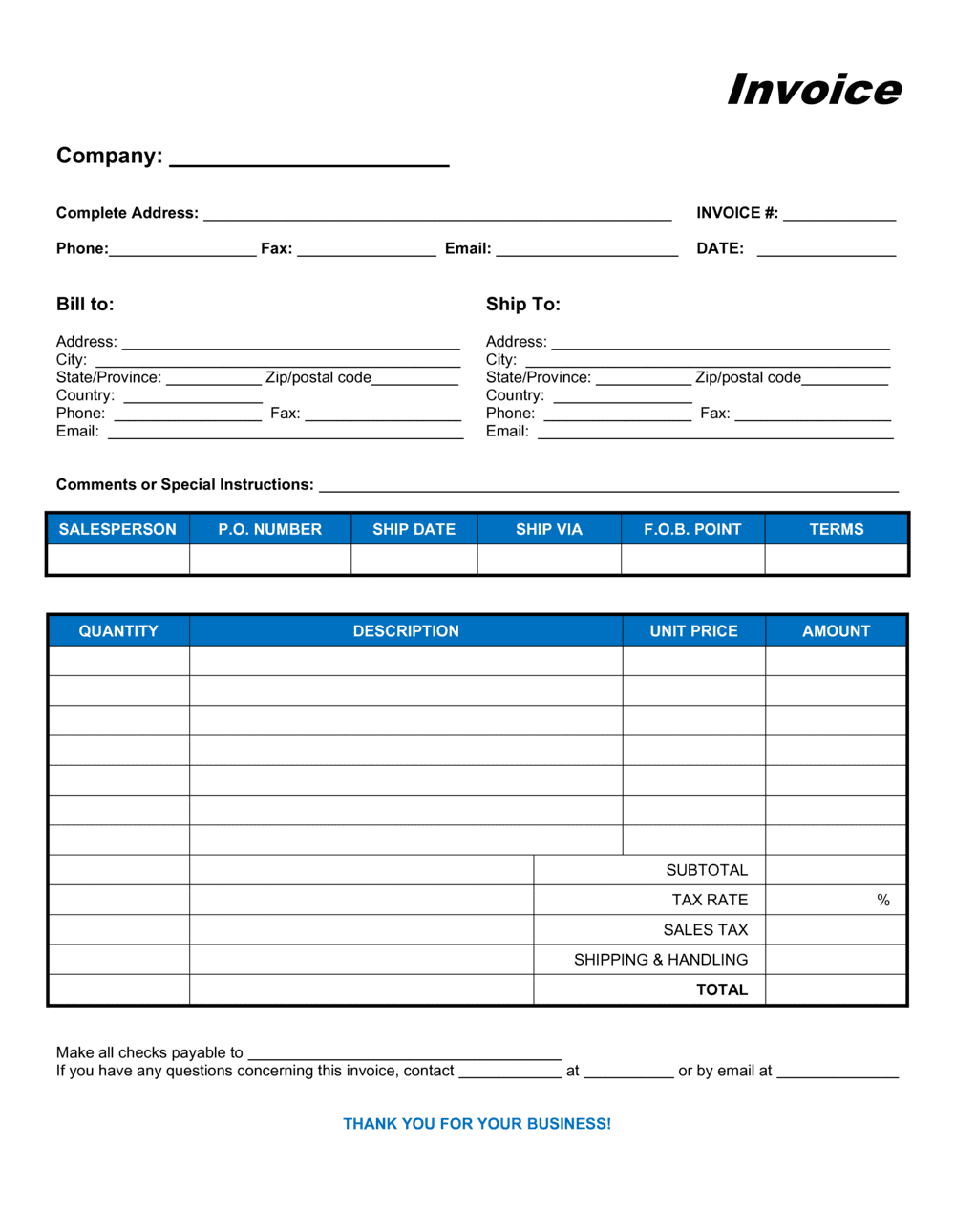 This commercial sales invoice template has 1 pages and is a MS Word file type listed under our finance & accounting documents.
Sample of our commercial sales invoice:
This is a business document issued when a sale occurs. The form includes information such as items purchased, date of purchase, cost, and name of buyer and seller.