Business Credit Application Template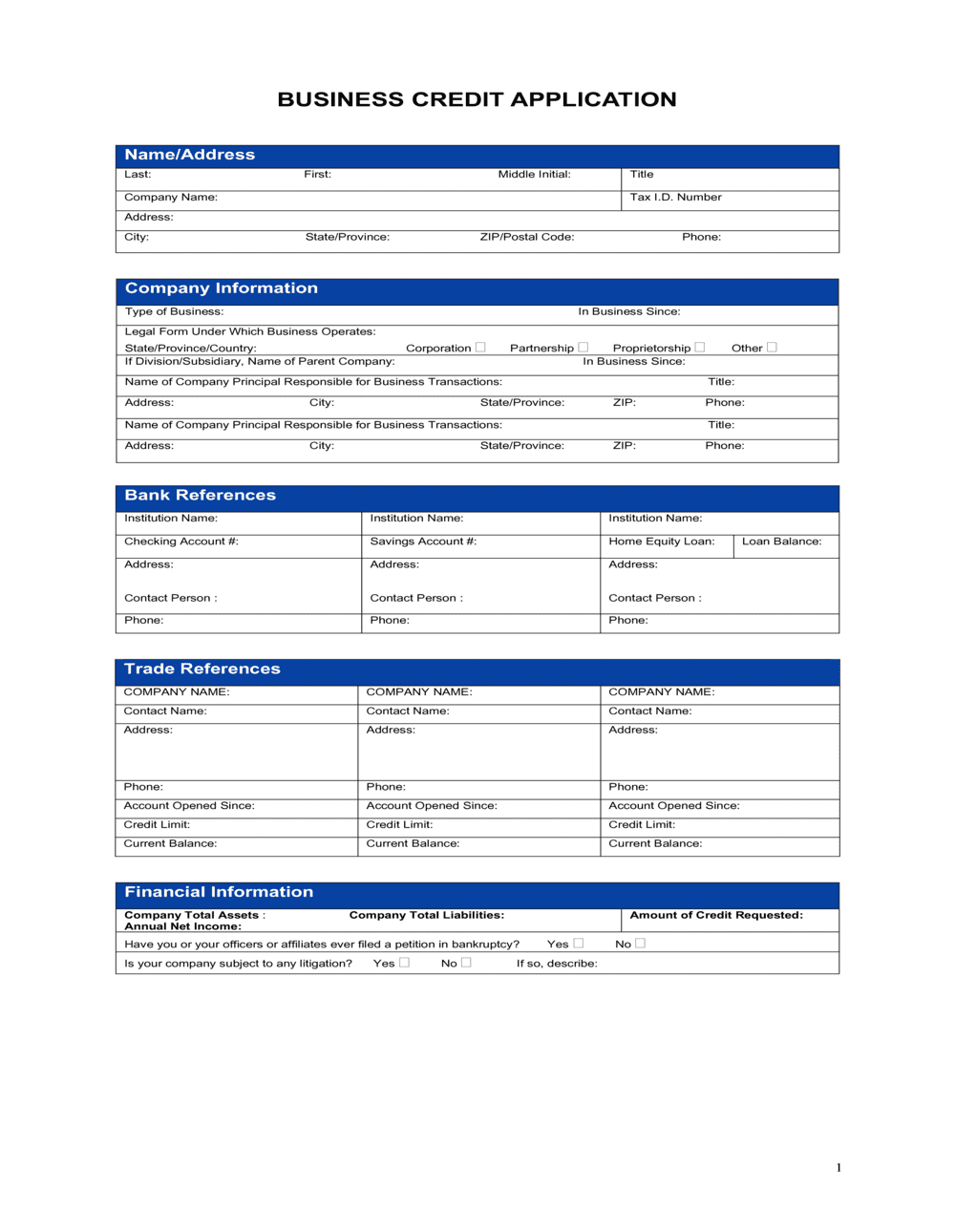 This business credit application template template has 1 pages and is a MS Word file type listed under our credit & collection documents.
Sample of our business credit application template:
This document authorizes a company to investigate a customer's credit. This would grant the company permission to contact the customer's trade references and the financial institutions with which he/she does business as well as allowing the company access to the customer's credit reports and credit history. The objective of this form is the establishment of credit terms between the company and its customers.