Consumer Credit Application Template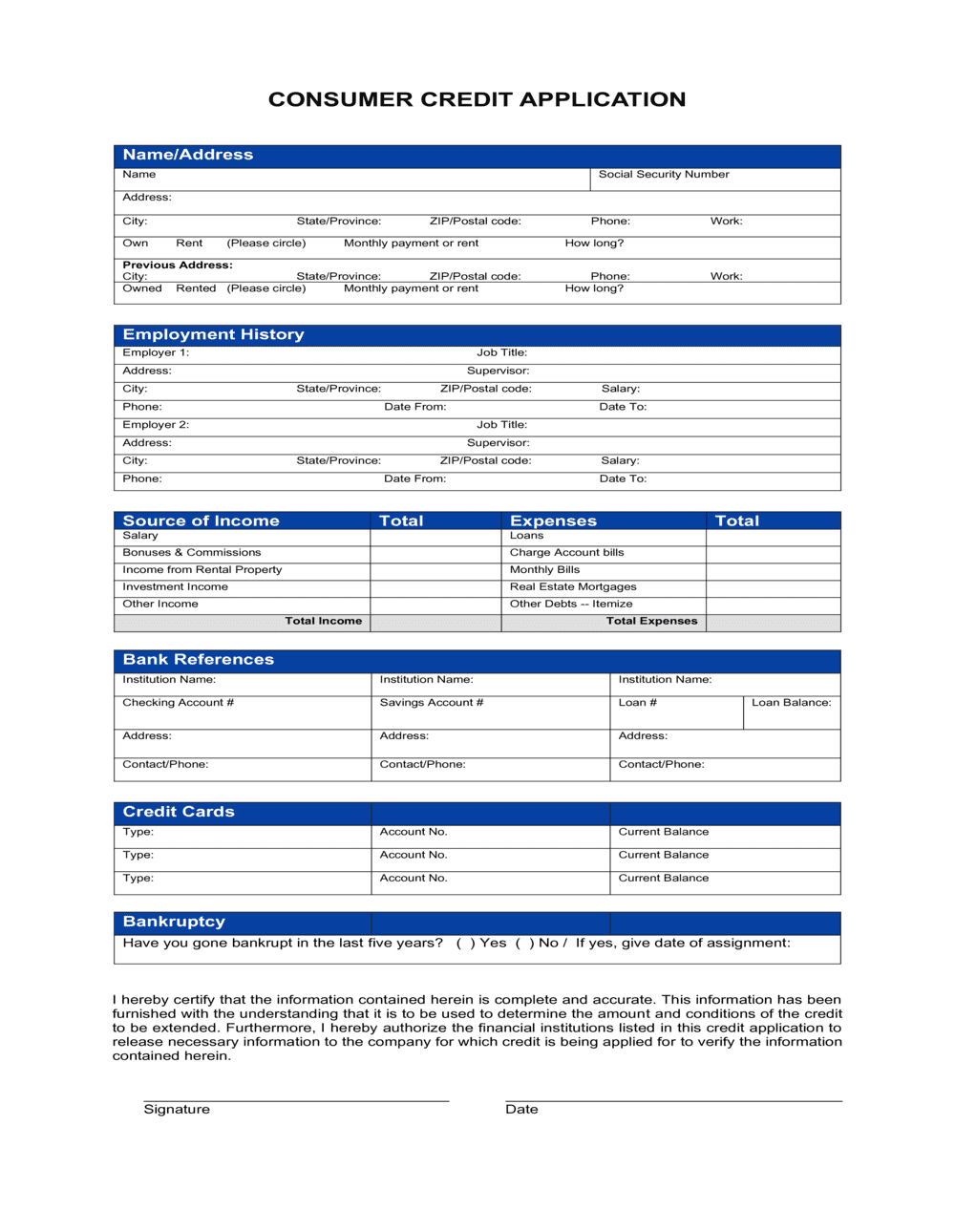 This consumer credit application template has 1 pages and is a MS Word file type listed under our credit & collection documents.
Sample of our consumer credit application:
This form is designed to gather the information needed to make an informed decision when extending credit to a customer. Questions include employment history, sources of income, bank and credit card references.