Shareholders Agreement Template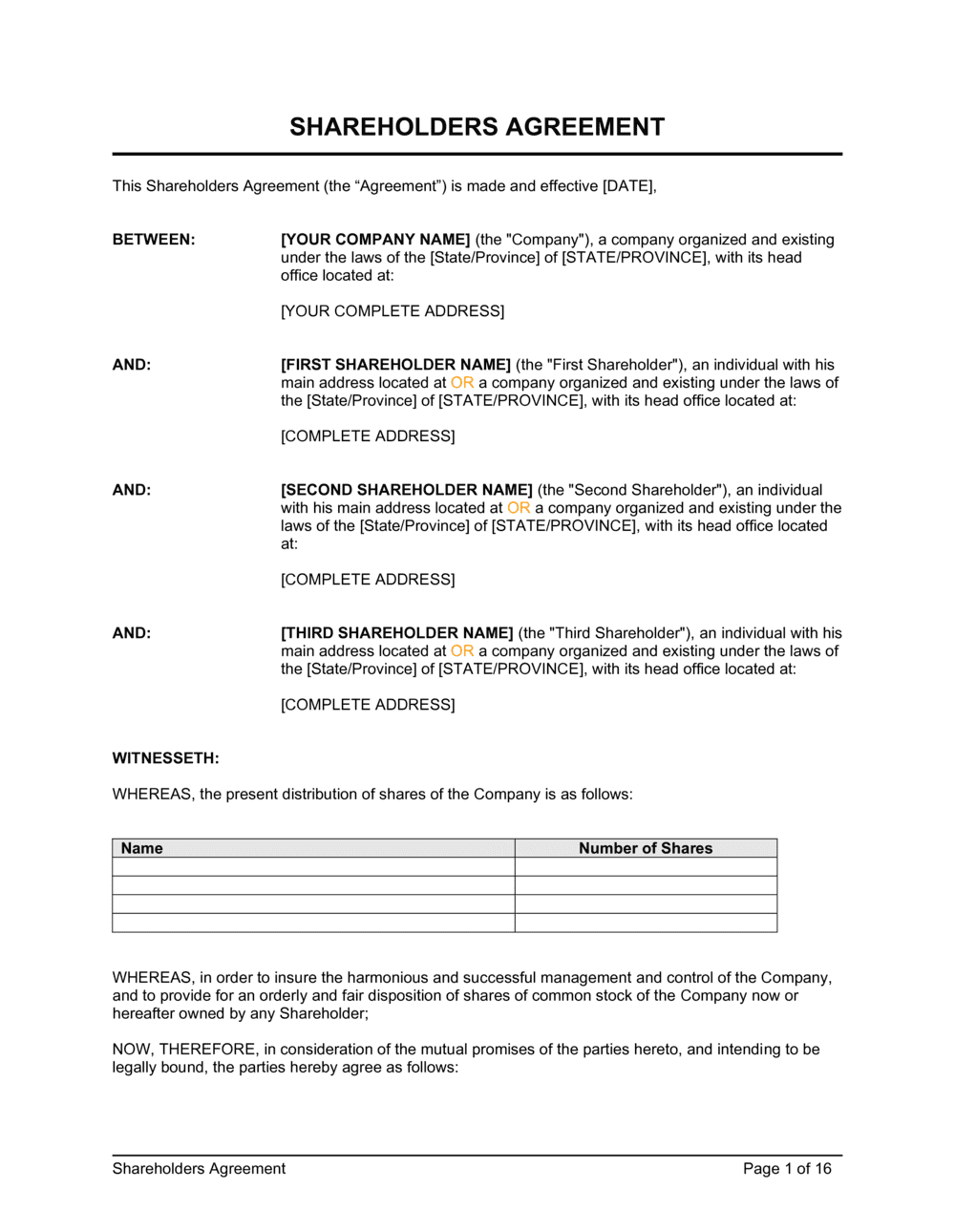 This shareholders agreement template template has 11 pages and is a MS Word file type listed under our legal agreements documents.
Sample of our shareholders agreement template:
A shareholders agreement explains how to proceed, in cases where the shareholders disagree. For example, a typical agreement defines who can be a shareholder and how much the shares of the stock are worth. Another item that a shareholders agreement addresses is what happens when a shareholder passes away, files bankruptcy, or resigns. This is why the document should state whether the company would need to buy the shares of the shareholder and the amount that the company will pay for them. This type of legal agreement is meant to supplement the charter documents of a business, since it offers a chance to go in-depth about the shares of the company. Additionally, this type of contract is private, unlike the charter documents, which is why many shareholders choose to use it to clarify their conditions regarding shares.