Distribution Agreement Template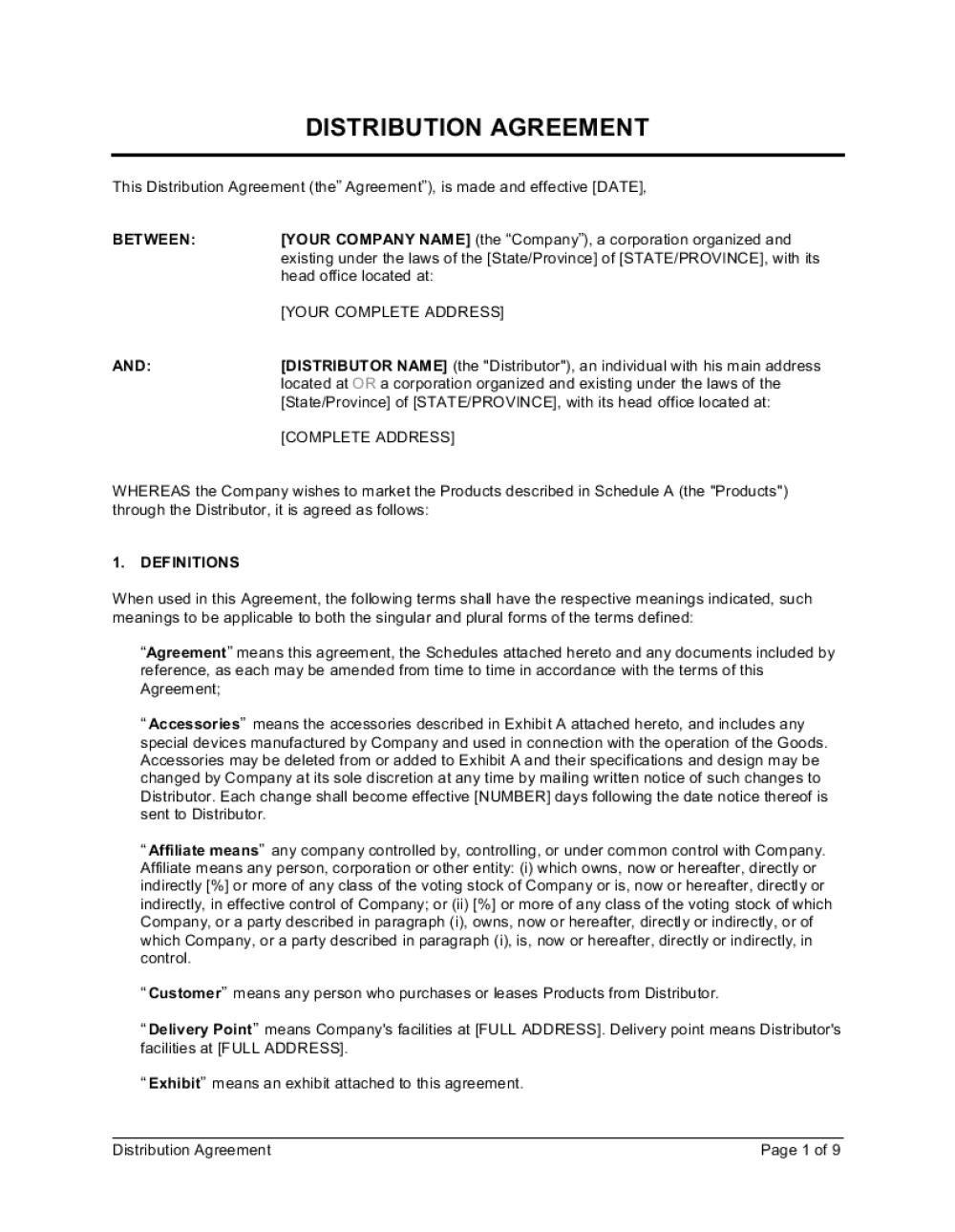 This distribution agreement template has 9 pages and is a MS Word file type listed under our legal documents.
Sample of our distribution agreement:
This document is a contract between a company wishing to have its products distributed and a Distributor. The Distributor's role is to develop the largest possible market for a product through distribution, sales and marketing activities. A Distribution Agreement is said to be exclusive when the company agrees to have its products distributed, in a specified territory, only by the distributor in question, or if the company only deals with this Distributor throughout all territories. A nonexclusive agreement stipulates that a company may deal with several distributors to supply its products within the same territory. This type of contract may also include a provision that prohibits the Distributor from representing products in the defined territory that compete with the company's products.