Confidentiality Agreement Template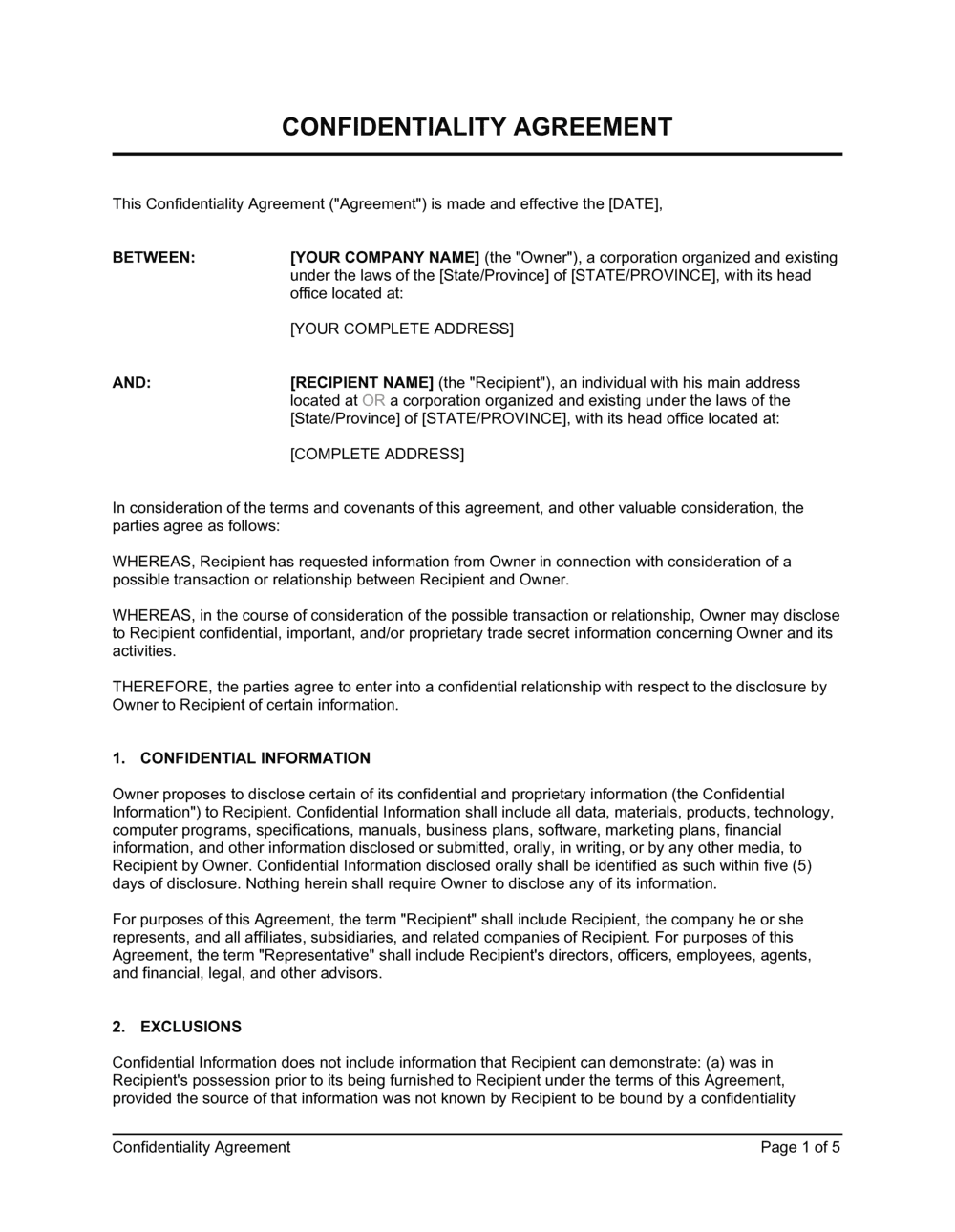 This confidentiality agreement template template has 5 pages and is a MS Word file type listed under our legal agreements documents.
Sample of our confidentiality agreement template:
A Confidentiality Agreement is a legally binding contract where a person or business agrees not to disclose certain information with other people or businesses. This type of agreement is also known as a non-disclosure agreement or a NDA.