Teaching Contract Template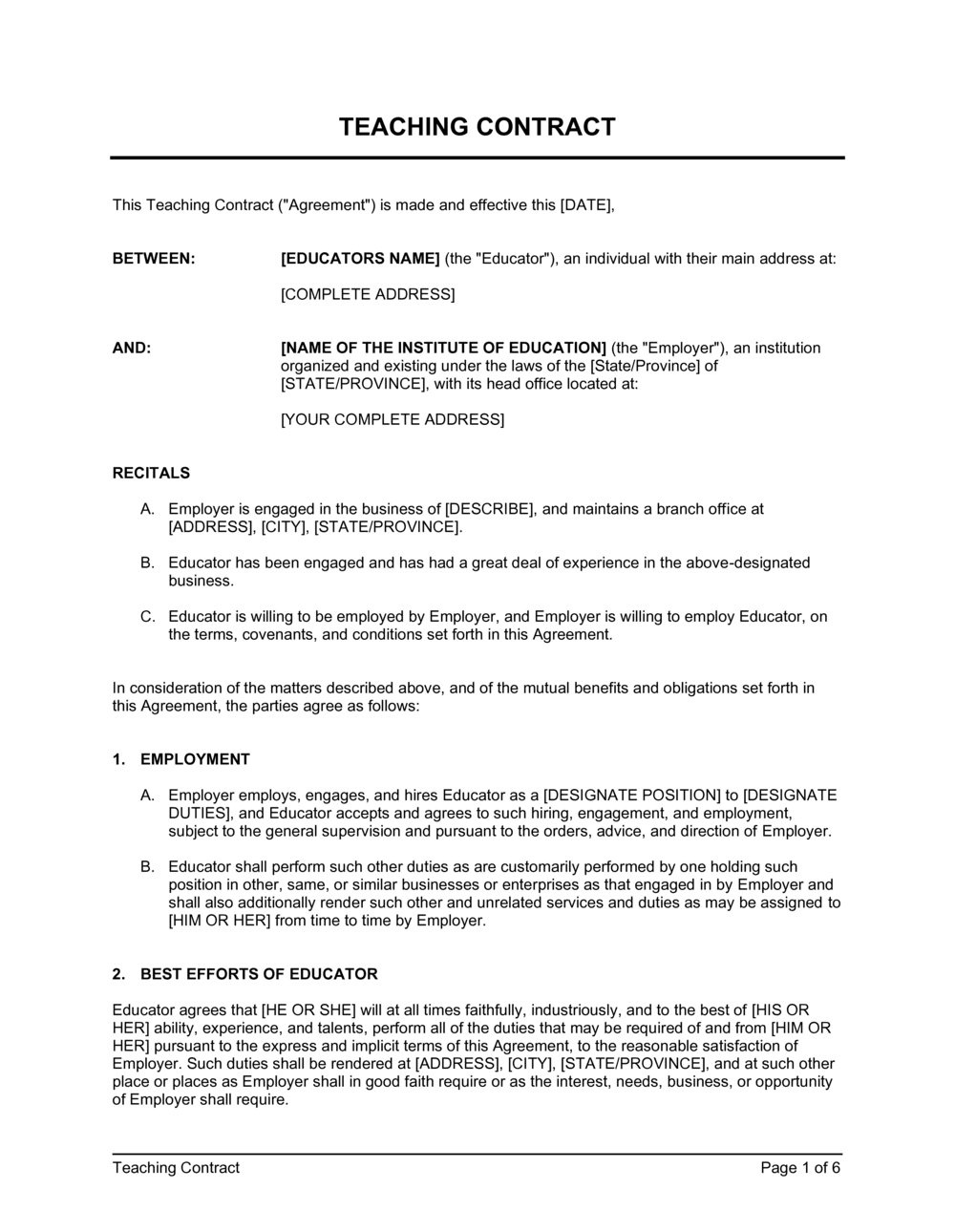 This teaching contract template template has 6 pages and is a MS Word file type listed under our human resources documents.
Sample of our teaching contract template:
TEACHING CONTRACT This Teaching Contract ("Agreement") is made and effective this [DATE], BETWEEN: [EDUCATORS NAME] (the "Educator"), an individual with their main address at: [COMPLETE ADDRESS] AND: [NAME OF THE INSTITUTE OF EDUCATION] (the "Employer"), an institution organized and existing under the laws of the [State/Province] of [STATE/PROVINCE], with its head office located at: [YOUR COMPLETE ADDRESS] RECITALS Employer is engaged in the business of [DESCRIBE], and maintains a branch office at [ADDRESS], [CITY], [STATE/PROVINCE]. Educator has been engaged and has had a great deal of experience in the above-designated business. Educator is willing to be employed by Employer, and Employer is willing to employ Educator, on the terms, covenants, and conditions set forth in this Agreement.