Consulting Agreement Long Template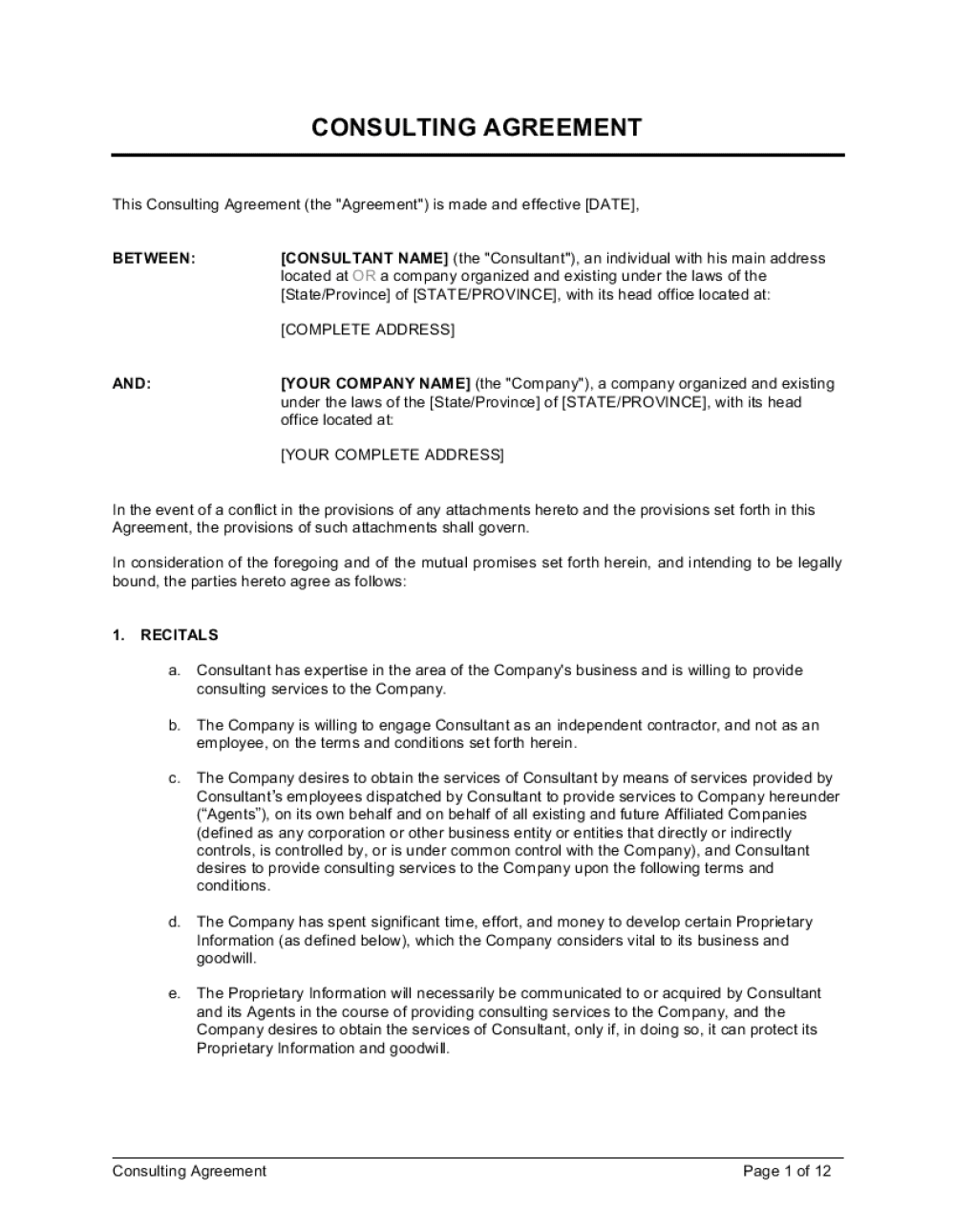 This consulting agreement long template has 12 pages and is a MS Word file type listed under our consultants & contractors documents.
Sample of our consulting agreement long:
A consulting agreement is a contract between a business desiring consultation and the consultant providing the service. The document will identify all the terms and conditions in relation to the type of consulting desired by the company and provided by the consultant. This document can range from a few pages to a full 20 pages document. It will also range in specific workload, start and end times, responsibilities of the business and the consultant, or be completely open ended to accommodate each unique business-consultant relationship.