Agreement of Purchase and Sale of Business Assets Template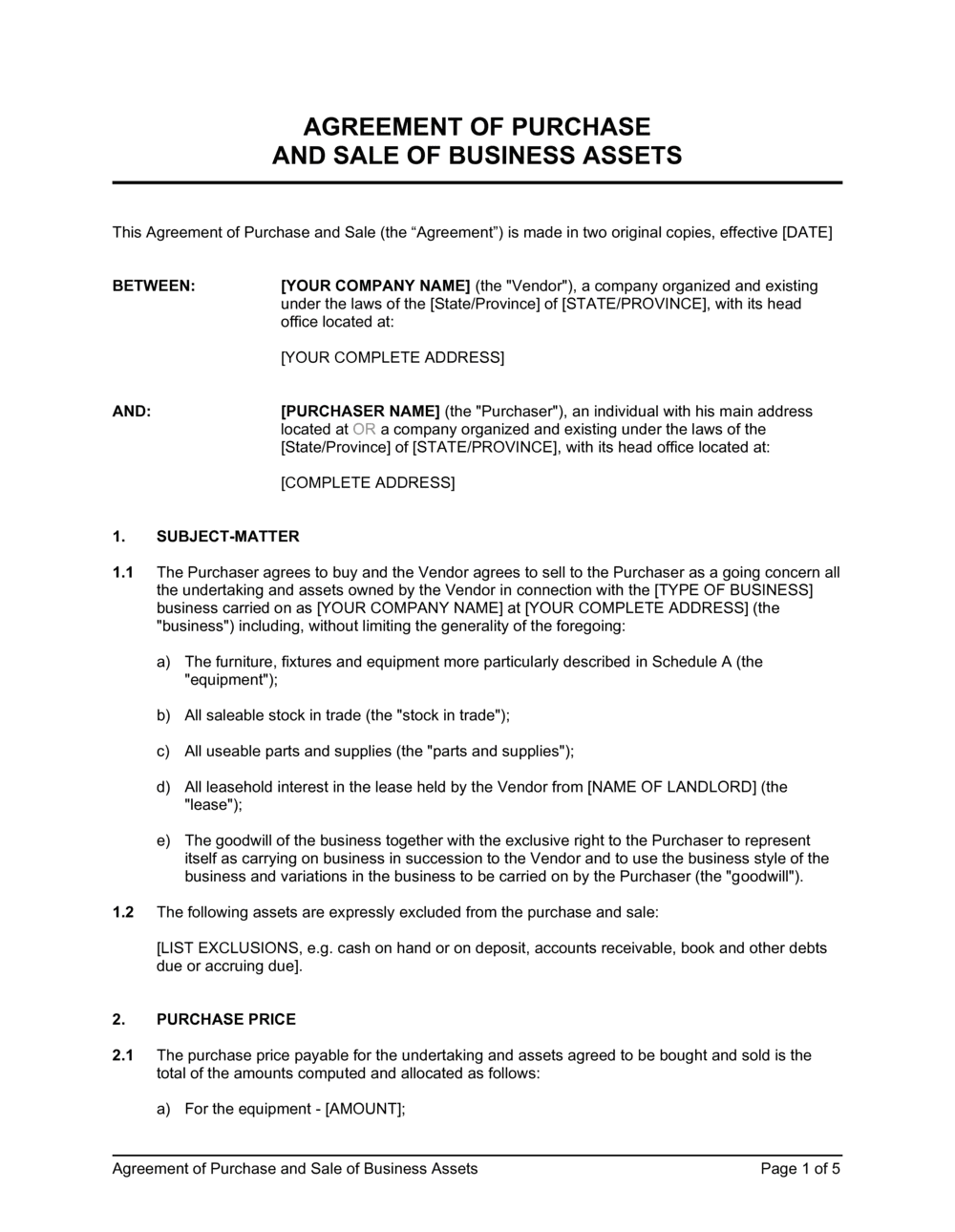 This agreement of purchase and sale of business assets template has 5 pages and is a MS Word file type listed under our finance & accounting documents.
Sample of our agreement of purchase and sale of business assets:
A purchase and sale agreement is a legal document that states that the seller has an obligation to sell the product, asset or property in question. It also says the interested buyer is obligated to purchase the product. The product is often either real estate or business assets, although this type of legal contract can also be used when buying or selling other products. The typical agreement features basic information about the buyer and seller that might include names, phone numbers, addresses and the names of any co-signers. Other information it might have includes any deposits that have been paid, financing details, descriptions of the product and the final closing date.