Management Audit Template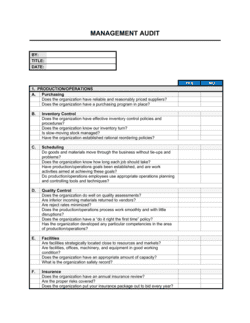 This management audit template template has 6 pages and is a MS Word file type listed under our business plan kit documents.
Sample of our management audit template:
This is a detailed audit that evaluates management procedures in operations, marketing, R&D, accounting, management, HR, & IT as well as the overall performance of an organization. The objective of the audit is to locate those areas where improvement is needed.